Designs of Earth and Fire
Trip Around the World

SUDOKU QUILT THROW


Approximate finished size: 74" X 74"

This pattern is inspired by the Trip Around the World quilt pattern, but you will have a true Super Sudoku quilt when it is completed. You will need 17 different fabrics: 16 different fabrics for the block, and a sashing material. The border is optional and can be one of the block fabrics or a coordinating fabric.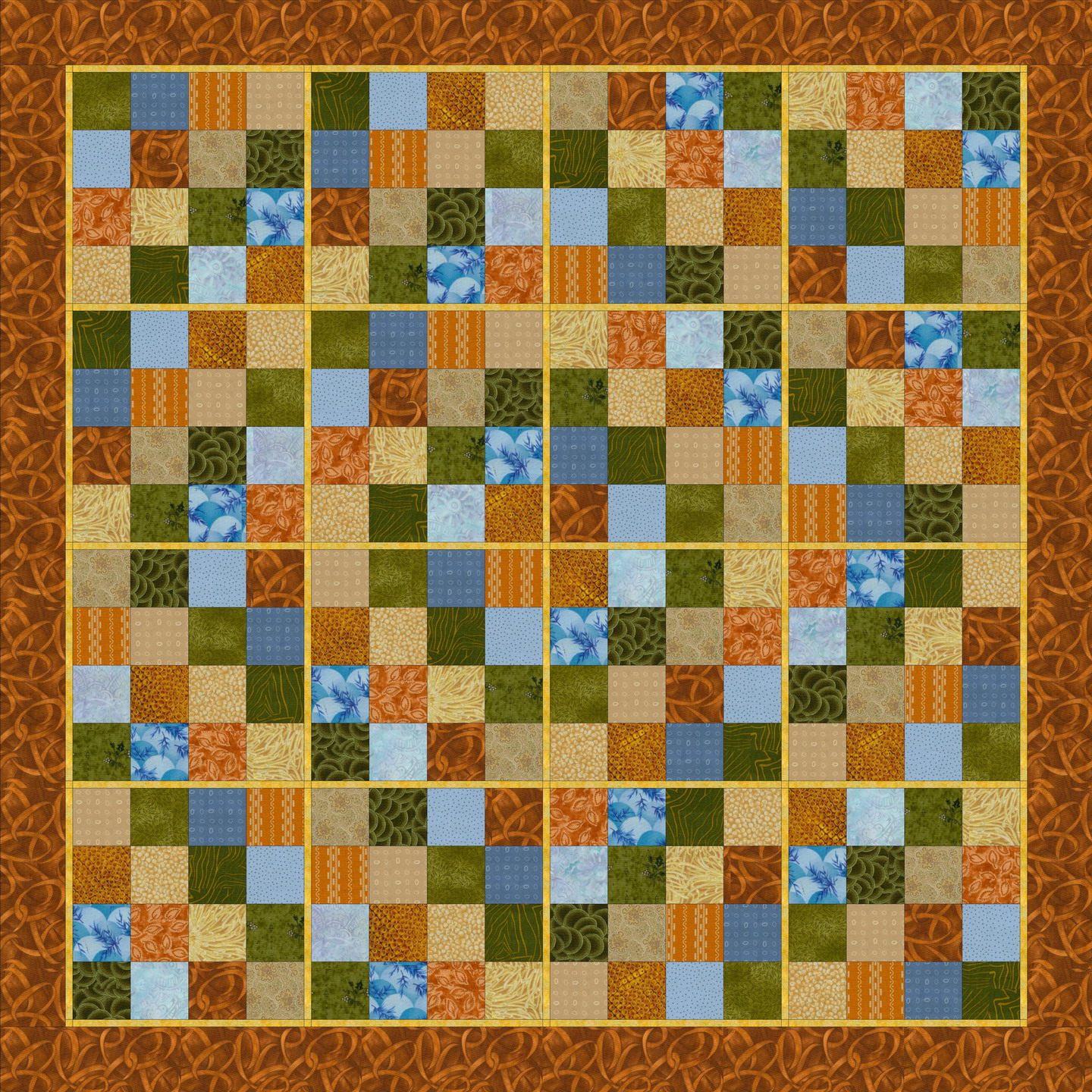 Home